2019 Alfa Romeo Giulia Reviews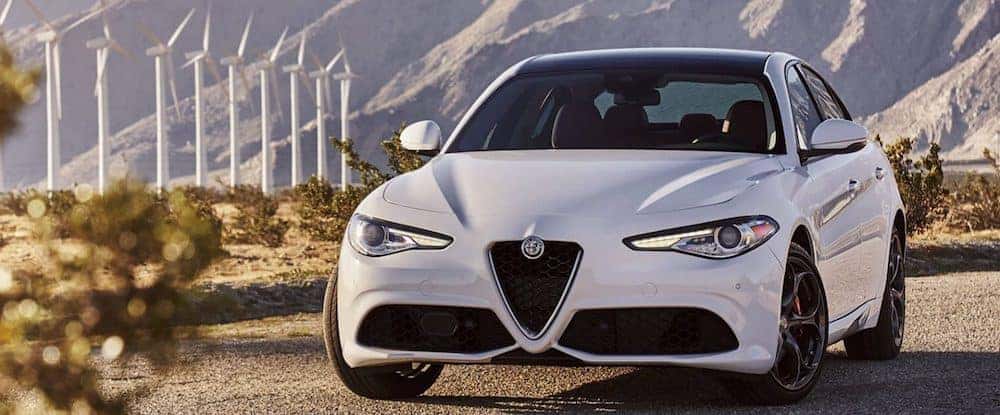 If you have your eye on the 2019 Alfa Romeo Giulia, you may be wondering what industry experts have to say about this attractive new model. Before heading to Germain Alfa Romeo in Columbus to test drive the Giulia model, read the 2019 Alfa Romeo Giulia reviews below and find out what makes this model so special.
What Industry Experts Are Saying
The 2019 Alfa Romeo Giulia is built with style and performance, and industry experts have taken notice. See what your favorite experts have to say about how this model looks and handles on the Pickerington roadways.
Motor Trend
When it comes to performance features and style, Motor Trend compliments the new Alfa Romeo Giulia over its competitors: "In a comparison test that also included the Cadillac ATS, Jaguar XE, Audi A4, BMW 3 Series, Lexus IS, Mercedes-Benz C-Class and last-gen Volvo S60, the Alfa Romeo Giulia won thanks its super blend of efficiency, quick acceleration, and agility without sacrificing ride comfort."
US News
When it comes to performance, US News claims drivers will have fun on the Reynoldsburg roads with this model: "If you want an athletic, fun-to-drive sedan, then absolutely consider the Giulia."
Car and Driver
Car and Driver raves about everything this model has to offer, from its performance to its cabin: "…the Giulia is absolute proof that the legendary performance brand can deliver the goods. An athletic chassis, rowdy turbocharged four-cylinder engine, available adaptive suspension, quick steering, and tenacious brakes make the Giulia a joy to drive—for novices and professional drivers alike. Within its muscular body is a cabin that can be dressed in either a sporty or chic motif."
Edmunds
Edmunds claims that this Italian vehicle is rival to popular German brands: "German brands typically dominate the luxury sedan market. But they're not the only game in town from Europe these days. The Italians have finally brought a small sedan that Americans will want to buy: the 2019 Alfa Romeo Giulia."
Find Yours at Germain Alfa Romeo
Whether you're interested in a new model or a used model, Germain Alfa Romeo has a nice selection of vehicles for you to explore. Contact us today to schedule your test drive or talk with one of our specialists about finance options to get you bringing this model home to Gahanna.